Penguin Walk with a Conservationist
Penguin Walk with a Conservationist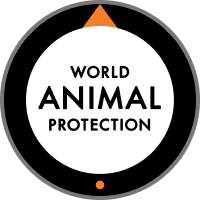 我們與World Animal Protection(世界動物保護協會)一同制定的準則
暫停至 6月14日。 受新冠肺炎疫情影響,為保護社區用戶的健康,許多地區的 Airbnb 現場體驗現已暫停。 預訂前,請先前往說明中心查看最新消息。
Waddle into the secret world of Cape Town's best-dressed birds
Penguin Walk with a Conservationist
Penguin Walk with a Conservationist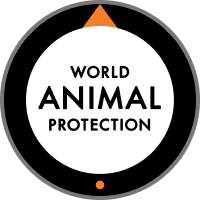 我們與World Animal Protection(世界動物保護協會)一同制定的準則
暫停至 6月14日。 受新冠肺炎疫情影響,為保護社區用戶的健康,許多地區的 Airbnb 現場體驗現已暫停。 預訂前,請先前往說明中心查看最新消息。
Waddle into the secret world of Cape Town's best-dressed birds
Waddle into the fascinating world of our most endangered bird, off the beaten track and away from the tourist traps. Over the space of an easy, 2 hour-walk across beach, tarred road and wooded boardwalk, we will go "behind the scenes" and into secret spaces only the penguins know as we discover these amazing birds at all different stages of their lifecycle. From counting newly-laid eggs (January - March) to encountering sprightly new-born chicks (March to July) to seeing the adults in their annual moult (September to November), or just to enjoy the sight of penguins being penguins, you will learn how to tell a "she" from a "he", how to tell their age and also participate in real-time research by helping to collect data about the birds we encounter. We will meet a supporting cast of coastal creatures; myriad other bird species, insects, plants, reptiles and mammals. Our journey ends back at our conservation NGO headquarters for a refreshing juice, energy-giving snack and a chat about it all. 100% of your fee for this transformative experience goes back to helping to save the penguins. Support ethical, responsible, sustainable tourism! <(")
所有體驗達人都必須遵守我們與世界動物保護協會共同制定的規範。

向生物學家、生態保育學家、農民,以及更多良師益友學習。

從羊駝到斑馬,帶您認識超過300種動物。
AfriOceans Conservation Alliance
Established in 2002, AfriOceans Conservation Alliance (AOCA) is a registered non-profit organisation known globally for its unique campaign work, exciting research projects and education and awareness initiatives. AOCA are considered leaders in marine-focused environmental education in South Africa. We conduct REAL Projects: Research. Education. Awareness and Lobbying initiatives.
此為社會公益體驗,你參加體驗所支付的費用會全數捐給「AfriOceans Conservation Alliance 」。

Doughnuts!

Fruit juice
Our Walk begins on historic Seaforth Beach. We will visit secret coves, pathways and annual nest sites used by penguins on our way through the national park for a view of how tourism impacts the birds. The walk culminates on a secluded walkway for the finale of the African Penguin story before heading back to our Centre for refreshments. Note: Some variation of route may occur due to time of the year, weather and the location of penguins.
最多5人參加,年齡須滿7歲。 Guests must be able to comfortably walk 1 kilometer across rocky, sandy and tarred surfaces and have no existing medical conditions that would preclude this activity. Route is unfortunately not suitable for wheelchairs or strollers.
請拍一張自己的照片,並且要與您身分證件上的照片吻合,這樣Airbnb就能確認體驗參加者的身份。您只需要做這一次。
Sunhat, sunblock, small towel, walking shoes (sandals are fine), camera (selfie sticks are forbidden)
If I am not available, your guide will be another penguin expert (Terry or Becca). Bring sunblock + a sunhat + sunglasses. Selfie-sticks are not permitted. The walk is generally doable in all weather
Penguin Walk with a Conservationist