Slow Food-Discover Scottish Ark of Taste
Slow Food-Discover Scottish Ark of Taste
暫停至 6月14日。 受新冠肺炎疫情影響,為保護社區用戶的健康,許多地區的 Airbnb 現場體驗現已暫停。 預訂前,請先前往說明中心查看最新消息。
Slow Food-Discover Scottish Ark of Taste
Slow Food-Discover Scottish Ark of Taste
暫停至 6月14日。 受新冠肺炎疫情影響,為保護社區用戶的健康,許多地區的 Airbnb 現場體驗現已暫停。 預訂前,請先前往說明中心查看最新消息。
When WHO declares Coronavirus a pandemic I think precautions must be taken for the good of all so reluctantly I postpone this in the short term until the situation settles. Please contact me for updates... On arrival we welcome you with refreshments & tasty morsels then you experience a cookery show and workshop of specialty foods, including some of our rarest, all under one roof - an incredible Scottish food heritage. Hear stories, explore & taste the produce with us at our seaside studio. Have you ever tasted North Ronaldsay Sheep living on shoreline seaweed? Seafood air-dried in the wind or honey from rare bees? Explore their unique provenance, flavours & history with an interactive session where you can join in cooking, rounding off with an Ark of Taste lunch. Our organic seashore kitchen garden has Ark products for our recipes. You receive my book & notes on local farm shops and places to eat with Slow Food principles. Testimonials "For all of us, it wasn't just about the food. It was my first-hand look into Slow Food of reared beef and fresh produce, and the wonderful farm people and the community it supports." J. Kim, Hawaii "…bringing their knowledge of food, farming and local produce to the table was an absolute treat. For a good price and some good knowledge … and a stunning location, you'd be silly not to give it a try... Well Done guys!" J. Davidson, Perth
由熱愛家鄉,鍾情工作的當地達人主辦

小型團體活動,讓您更樂在其中。

所有體驗在獨家門路方面都經過審核。
Professional cook & Scottish Thistle Regional Ambassador Winner, I love the world of food. My 'day job' covers food festivals, education, commissioned articles, publishing Scottish Food Guide & Scottish Cheese Trail. I present cookery shows across UK and Scandinavia. Inspired to collaborate with kindred spirits, I created my Guides in 2002 & won Catering in Scotland Food Tourism Excellence Award 2yrs later. Biodiversity & food heritage are non negotiable for us! I am Scotland's Leader for the Ark of Taste & SF Cooks Alliance Member. My husband Bosse is a Swedish expert in heritage farming & breeds. Together we have a depth of knowledge of Scottish & Nordic food culture. We live in our seaside cottage, self-built in the 90's with the help of my Dad. In 2014 Bosse & I transformed it into our Nordic food studio, where we run the workshops.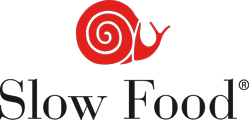 此體驗的設計是根據國際慢食協會秉持的原則,以確保提供的食物新鮮美味、對社會負責,且符合生態永續精神。
國際慢食協會 (Slow Food) 是國際性草根組織,創立於1989年,旨在保存當地食物文化和傳統,抵制速食文化的興起。 自成立以來,慢食已發展成全球性運動,致力於確保每個人都能獲得優質、乾淨和公平的食物。 參加體驗除了可以支持體驗達人外,您還將協助國際慢食協會在全球推廣各項專案,包括扶植在地社區、協助在地農民和生產者,並支持學校菜園和教育計劃等。
此為社會公益體驗,你參加體驗所支付的費用會全數捐給「Slow Food」。

Many samples will be available for tasting then Slow Food Ark of Taste Lunch, al fresco if weather permits.

A Slow Food selection of non alcoholic drinks including foraged cordials/specialty fruits.

Every guest will go home with a signed copy of my cookbook as a gift.
Welcome to our seaside studio, built to my quirky specifications complete with the only Swedish log stove in UK! On Fife's Coastal Path with stunning panoramic views of Edinburgh as far as the Forth Rail Bridge, a Unesco World Heritage site. Excellent road & rail links from cities, the train trip from Edinburgh is 30mins. Meet you at the station or take 10min walk around shore path to our studio. Car parking free. Lunch can be outdoors if sunny!
Please advise me on booking of any allergies or pet hates foodwise! The final track is rough underfoot so low or no heels advised. I am happy to pop up and meet you on foot or in my car.
Slow Food-Discover Scottish Ark of Taste