10 Days Bush to Beach Selous+Zanzibar
10 Days Bush to Beach Selous+Zanzibar
暫停至 6月14日。 受新冠肺炎疫情影響,為保護社區用戶的健康,許多地區的 Airbnb 現場體驗現已暫停。 預訂前,請先前往說明中心查看最新消息。
Satisfy your wildlife and beach life cravings with this magnificent safari
10 Days Bush to Beach Selous+Zanzibar
10 Days Bush to Beach Selous+Zanzibar
暫停至 6月14日。 受新冠肺炎疫情影響,為保護社區用戶的健康,許多地區的 Airbnb 現場體驗現已暫停。 預訂前,請先前往說明中心查看最新消息。
Satisfy your wildlife and beach life cravings with this magnificent safari
Dear guests, please inquire before proceeding to payment. Go to 'contact host'. We need to confirm availability before allowing you to pay. Over the course of the next 10 days, you will become acquainted with bush life and survival, you will learn to track wild animals, you will walk the bush, go on boat safaris and you will do plenty of game drives. End your holiday on Zanzibar Island with a relaxing beach getaway. Selous is the largest game reserve in Africa. In Zanzibar you will get the chance to learn about the historical background of the island and enjoy its beautiful beaches.
所有體驗達人都必須遵守我們與世界動物保護協會共同制定的規範。

向生物學家、生態保育學家、農民,以及更多良師益友學習。

從羊駝到斑馬,帶您認識超過300種動物。
Hi, my name is Max and I am your Safarisource Booking Buddy. I grew up in Tanzania together with my sister Jessika, who is the founder of the safari travel platform Safarisource. I joined her in Cape Town in 2017 when we launched the start up. I studied business before that and now run sales and marketing. As children we would spend our weekends in Tanzanian game reserves. I love nature and want more people to experience it and engage in preserving it. I want to contribute to building a business-ecosystem that helps sustain and fund local tourism initiatives across Africa. That is why I joined Safarisource and that is why I'm so excited to be working with Airbnb.

在飯店房間住9晚

9 晚餐, 8 早餐, 2 午餐, 其他

4趟小車遊
Your hotel or at the airport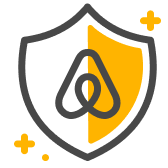 參加者安全
每項探險體驗都遵守行業守則。 我們與深耕探險旅行的業界領導組織「探險旅遊同業協會」(Adventure Travel Trade Association;ATTA) 合作,為Airbnb探險制定最佳作法與安全標準。
最多6人參加,年齡須滿16歲。 這項探險體驗屬於低強度活動。 Please inquire before booking as there is no live availability. Private groups can book this safari nearly every day of the year. Private Group Pricing: Price for Solo Traveler: $3944 USD Price per person for 2 people:…
Private Groups can be accommodated on nearly every day Price for Solo Traveler: $3944 USD Price per person for 2 people: $2690 USD Price per person for 3 people: $2375 USD Price per person for 4 people: $2055 USD Price per person for 5 people: $1830 USD Price per person for 6 people: $1645 USD
10日探險
10 Days Bush to Beach Selous+Zanzibar