Our day will start at the sanctuary where you'll be greeted by our team before meeting your co-hosts, Brianna and Winter. Next, you'll begin a Skylands Cow Safari — a hayride adventure that takes you through three hilly pastures where you'll be completely surrounded by happy, roaming cows. At the first stop, you'll do some foraging to find and collect special grasses that cows love to snack on. Then, as you tour the pastures, Mike will share each cow's unique story, and you will be able to connect one on one with them. The last stop will be at the top of the highest point of the sanctuary, where you'll have access to a gorgeous view of the countryside. With cows grazing all around, take in the beautiful sunset and enjoy a casual farm dinner. Back at the main farm house, end the evening with "calf bedtime," when you'll get to watch the youngest babies get their bottles before bed.
所有體驗達人都必須遵守我們與世界動物保護協會共同制定的規範。

向生物學家、生態保育學家、農民,以及更多良師益友學習。

從羊駝到斑馬,帶您認識超過300種動物。
Hi, I'm Mike, but to my cows, I'm Dad. I'm the founder of Skylands Animal Sanctuary, and I've spent the last 9 and a half years rescuing farm animals. Two animals in particular, mom and daughter cows named Brianna and Winter, are pretty popular girls here. They got a lot of attention last year when Brianna jumped from the second level of a transport truck VERY pregnant to save herself and her calf. Two days later, Brianna gave birth to Winter! Now they live at Skylands, which is home to 78 cows (and 248 animals total). I could spend all day watching them run and play with their cow family members and friends — and they love when you snuggle up and pet their squishy muzzles! When you visit, prepare to become just a little bit obsessed with cows (unless, of course, you are already)!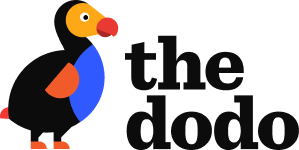 由The Dodo精心策劃。
此體驗由The Dodo精心策劃,並由他們的成員舉辦。
The Dodo是鎖定動物愛好者的全球第一大媒體品牌,擅長透過感人的動物故事,讓觀眾又哭又笑,從而體會動物的感受與處境。 多年來,The Dodo專注於創作充滿趣味、觸動人心的內容,讓無數觀眾深深愛上動物。現在,The Dodo將結合深受喜愛的動物明星,精心策劃體驗,帶領參加者踏上充滿趣味的奇妙之旅。

Casual farm dinner (vegan friendly)

Skylands Animal Sanctuary and Rescue is located in the Skylands region of New Jersey and is a safe haven for cows, goats, pigs, sheep, turkeys, chickens, ducks and a goose. Every single animal has a name and a very special story to share. Our sanctuary is a magnificent 232 acres and is located about 50 miles from NYC in Wantage, New Jersey.
Cow Safari with Brianna and Winter