Slow Food-Pound Ridge Organics Farm Tour
Slow Food-Pound Ridge Organics Farm Tour
Slow Food-Pound Ridge Organics Farm Tour
Slow Food-Pound Ridge Organics Farm Tour
Guests will gather in our English garden overlooking the pond and wooded wetlands. Hot local cider and organic snacks will be served around the fire pit while we get acquainted. We'll start our tour walking through the garden, which will be getting ready for it's winter rest. As we approach the hen house we'll see the birds through the glass door - anxious to come outside and make a hurried dash to scratch in the leaves and take dirt baths. While we observe them we'll learn about the many breeds of chickens in our flock, their unique appearance and temperaments. Pecking order will be observed and poultry life-cycles discussed while we enjoy watching them romp, mate, eat and play (not necessarily in that order). You will be invited in to the hen-house where you'll see where they roost, sleep, what they drink, eat and where the hens lay their eggs, which we will collect. Then we'll escort the chickens to their outdoor enclosure where they can enjoy the remainder of the day. After we say goodbye to our new feathered friends we'll return to the fire pit to warm up, toast some marshmallows and take a few more deep inhales of the fresh country Autumn air. The Pound Ridge Organics Farm Market will open for an exclusive opportunity to taste, shop and get some local organic and artisan products to bring home as souvenirs of your experience on our farm. We can't wait for your visit!
由熱愛家鄉,鍾情工作的當地達人主辦

小型團體活動,讓您更樂在其中。

所有體驗在獨家門路方面都經過審核。
Passionate about raising the standards for farm animals, my work focuses on the humane treatment of poultry. I have a particular interest in preserving heritage and landrace breeds of chickens, those that still possess natural behaviors and characteristics (flying, foraging etc). A large portion of my flock includes 'Icelandic chickens', of which there are only 5K remaining in the world. Often referred to as 'The Chicken Whisperer' I'm closely connected to my birds, with an innate understanding of their needs. In addition to tours and classes on my farm, I also present at agricultural and environmental conferences in the US and abroad. As a Snail of Approval recipient and chairman of the regional chapter of Slow Food, I incorporate the values of 'Good Clean and Fair' in all that I do on my farm, in my teaching kitchen and in my market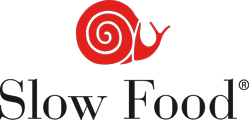 此體驗的設計是根據國際慢食協會秉持的原則,以確保提供的食物新鮮美味、對社會負責,且符合生態永續精神。
國際慢食協會 (Slow Food) 是國際性草根組織,創立於1989年,旨在保存當地食物文化和傳統,抵制速食文化的興起。 自成立以來,慢食已發展成全球性運動,致力於確保每個人都能獲得優質、乾淨和公平的食物。 參加體驗除了可以支持體驗達人外,您還將協助國際慢食協會在全球推廣各項專案,包括扶植在地社區、協助在地農民和生產者,並支持學校菜園和教育計劃等。
此為社會公益體驗,您參加體驗所支付的費用會全數捐給Slow Food。

Hot spiced cider • organic snacks • marshmallows/smores and tastings of specialty foods in the farm market.
Pound Ridge with only 2,500 full time residents, and an equal amount of weekenders, is home to the largest park in Westchester, The Ward Pound Ridge Reservation, boasting 4,700 acres of natural wilderness. Scotts Corners, where Pound Ridge Organics is situated, is the smallest hamlet in the county. This historic, quiet but 'hip' town (that has never seen a traffic light) has been a haven for artists, musicians, writers & celebrities for decades.
最多10人參加,不限年齡。 The environment is rustic and woodsy - casual weather appropriate attire is strongly recommended. We will reschedule if weather is poor.
請拍一張自己的照片,並且要與您身分證件上的照片吻合,這樣Airbnb就能確認體驗參加者的身份。您只需要做這一次。
No dogs allowed on the farm • Please be chill and soft spoken around the birds • Children are welcome and appreciated - but must be supervised at all times • The roosters mate with the hens all day -- please let me know how you would like that explained to your children.
Slow Food-Pound Ridge Organics Farm Tour