Slow Food Garden To Table Classes
Slow Food Garden To Table Classes
暫停至 6月14日。 受新冠肺炎疫情影響,為保護社區用戶的健康,許多地區的 Airbnb 現場體驗現已暫停。 預訂前,請先前往說明中心查看最新消息。
Slow Food Garden To Table Classes
Slow Food Garden To Table Classes
暫停至 6月14日。 受新冠肺炎疫情影響,為保護社區用戶的健康,許多地區的 Airbnb 現場體驗現已暫停。 預訂前,請先前往說明中心查看最新消息。
Each class will focus on a unique theme inspired by the expert who is facilitating that session (whether it's Donna herself or a special guest Chef). We begin each culinary class with a casual meet and greet introduction while enjoying light refreshments. The chef will share a history and interesting facts about the cuisine/theme of the class. All classes will have a combination of lecture, demonstration and hands-on participation with ample time allotted for questions. Ingredients used in the session will be organic, local, seasonal and almost always available in our farm market. Classes will conclude with a tasting of the foods prepared in the class and sharing of thoughts and ideas. Guests will leave with recipes for the foods prepared. Our kitchen is 'zero waste', so thoughtful disposal of scraps will be covered. Single use plastics and materials harmful to the environment will never be used. As a Snail of Approval recipient and chairman of the regional chapter of Slow Food, Donna Simons incorporates the values of 'Good Clean and Fair' in to all activities that occur at Pound Ridge Organics.
由熱愛家鄉,鍾情工作的當地達人主辦

小型團體活動,讓您更樂在其中。

所有體驗在獨家門路方面都經過審核。
I've worked as a chef garde manger, baker, and culinary educator, but my most meaningful food memories were during my childhood: My brother teaching me to cook while I stood on a kitchen chair - too small to reach the stove; Foraging for wild grapes and berries in the fields and woods behind my family home; Harvesting warm vegetables from my grandparent's garden, dwarfed by their enormous sunflowers. I can still smell the aroma of my grandmother's homemade pies, and taste the tangy fresh blueberry yogurt from the neighborhood dairy. I credit my passion about food to my grandpa Jake. A trailblazer and one of the earliest bagel/bialy producers in the U.S. (c 1910), he helped preserve my family's cultural food traditions while fighting for fair labor practices for bakers, which led to the formation of the baker's union in NY and the U.S.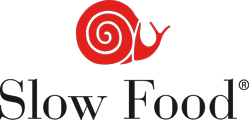 此體驗的設計是根據國際慢食協會秉持的原則,以確保提供的食物新鮮美味、對社會負責,且符合生態永續精神。
國際慢食協會 (Slow Food) 是國際性草根組織,創立於1989年,旨在保存當地食物文化和傳統,抵制速食文化的興起。 自成立以來,慢食已發展成全球性運動,致力於確保每個人都能獲得優質、乾淨和公平的食物。 參加體驗除了可以支持體驗達人外,您還將協助國際慢食協會在全球推廣各項專案,包括扶植在地社區、協助在地農民和生產者,並支持學校菜園和教育計劃等。
此為社會公益體驗,你參加體驗所支付的費用會全數捐給「Slow Food」。

Some classes will include light refreshments while others may conclude with a complete sit down meal. Specifics will be given…
Pound Ridge with only 2,500 full time residents, and an equal amount of weekenders, is home to the largest park in Westchester, The Ward Pound Ridge Reservation, boasting 4,700 acres of natural wilderness. Scotts Corners, where Pound Ridge Organics is situated, is the smallest hamlet in the county. This historic, quiet but 'hip' town (that has never seen a traffic light) has been a haven for artists, musicians, writers & celebrities for decades
最多10人參加,年齡須滿10歲。家長可攜帶2歲以下兒童參加。 Classes will vary - ranging from beginner to master classes. Please contact host to determine which class if right for you.
請拍一張自己的照片,並且要與您身分證件上的照片吻合,這樣Airbnb就能確認體驗參加者的身份。您只需要做這一次。
While not required, guests are invited to bring treasured family recipes, stories and interesting kitchen tools to share with the class.
The classes will be different for each date on the calendar. Please contact Donna directly for theme, teacher and details. We can accommodate private parties for special occasions. Let us know of any special needs or dietary requests in advance. Donna can be reached at poundridgeorganics@icloud.com
Slow Food Garden To Table Classes