Glow Worm Tour, Star Gazing & Waterfall
Glow Worm Tour, Star Gazing & Waterfall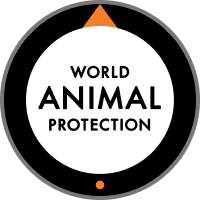 我們與World Animal Protection(世界動物保護協會)一同制定的準則
暫停至 6月14日。 受新冠肺炎疫情影響,為保護社區用戶的健康,許多地區的 Airbnb 現場體驗現已暫停。 預訂前,請先前往說明中心查看最新消息。
Glow Worm Tour, Star Gazing & Waterfall
Glow Worm Tour, Star Gazing & Waterfall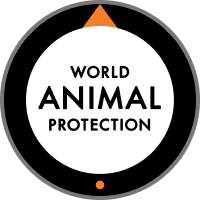 我們與World Animal Protection(世界動物保護協會)一同制定的準則
暫停至 6月14日。 受新冠肺炎疫情影響,為保護社區用戶的健康,許多地區的 Airbnb 現場體驗現已暫停。 預訂前,請先前往說明中心查看最新消息。
I can grab you from most central Gold Coast accommodation, including Surfers Paradise & Main Beach in my shuttle bus, then we head to one of the most beautiful local evening destinations. We venture to Springbrook hinterland sharing highlights like the Goomalarah waterfall and stunning Canyon lookout. Dusk is a great time to see some local wildlife as they venture out for their evening meals. From here we take you to our very own private Glow Worm Caves for an exciting and very fascinating guided tour of these wonderful busy little creatures and their clever insect catching fishing lines! We give you your own torch to get nice and close to the thousands of these Glowing Worms moving about their natural environment. Next we take a leisurely stroll through Springbrook's ancient rainforests. Nocturnal wildlife, such as possums. owl and sugar gliders hiding amongst the flora make for some fun wildlife spotting! Guided Star Gazing and light refreshments to follow make for a exciting, educational, mystical and magical night tour. You'll need to make sure you're wearing suitable clothes for out-door hiking such as closed-in shoes and a jumper for the cooler mountain night air. Once the tour is complete we will then jump back in the bus where you will return back to your accommodation safely.
所有體驗達人都必須遵守我們與世界動物保護協會共同制定的規範。

向生物學家、生態保育學家、農民,以及更多良師益友學習。

從羊駝到斑馬,帶您認識超過300種動物。
Growing up in a family operating guided tours of the Gold Coast and Brisbane for over 30 years, my free hours as a child were spent exploring local rain forests and searching for wildlife. My younger years started me well for operating my own tours of Springbrook. As a member of Wildcare Australia I have cared for injured animals for 15yrs. I have botanical training giving me a unique understanding of the forest, waterfalls and its inhabitants by studying these delicate ecosystems with Qld National Parks in parks such as Springbrook National Park. Living on the Gold Coast all my life with extensive knowledge of our stunning secret hidden rainforests and it's inhabitants is invaluable and unique to my specialised tours. My strong knowledge and passion for sharing my love of the natural environment world-wide has bought smiles to many.

Biscuits and lollies provided.


All National Park Fees included Glow Worm Cave entry fee included

Torches provided for Night time Rainforest Walk and for better Glow Worm viewing
We will be taking you to areas of the Gold Coast Hinterland in Springbrook called Goomalarah Falls and Canyon lookout. We will also be taking you to the Glow Worm Caves at Forest of Dreams and on a Springbrook raiforest walk. We visit another local Springbrook park for Stargazing and Refreshments.
Warm clothes for cool night air (optional)
This is an exciting late afternoon/ evening adventure tour. We do supply light refreshments, however, there is no dinner provided during this tour. As we don't want you to get hungry, it is probably best you eat before the tour as you will be home around 10.30pm :-) Glow Worm Tour, Star Gazing & Waterfall