Alpaca hiking on off-grid, organic farm
Alpaca hiking on off-grid, organic farm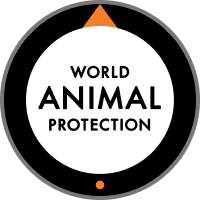 我們與World Animal Protection(世界動物保護協會)一同制定的準則
暫停至 6月14日。 受新冠肺炎疫情影響,為保護社區用戶的健康,許多地區的 Airbnb 現場體驗現已暫停。 預訂前,請先前往說明中心查看最新消息。
Alpaca hiking on off-grid, organic farm
Alpaca hiking on off-grid, organic farm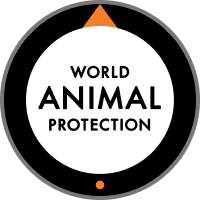 我們與World Animal Protection(世界動物保護協會)一同制定的準則
暫停至 6月14日。 受新冠肺炎疫情影響,為保護社區用戶的健康,許多地區的 Airbnb 現場體驗現已暫停。 預訂前,請先前往說明中心查看最新消息。
Visit our very picturesque, 32-acre, off grid, fully organic and Biodynamic farm-let set in the hill country and native bush lands of Takaka. Meet our very friendly herd of 8 rescued alpacas. We'll take a 20 minute hike and chances are the baby alpaca will lead the way as usual. Feed and interact with these peaceful and graceful animals at the end of the hike. Questions and educational talk will follow. This portion of your visit can take anywhere from 40-60 minutes. For those ready to meet larger animals, we'll visit our very friendly cow herd of 8 rescued steers. Feed and interact with our cheeky bunch of bovine characters and get as close as you like to these magnificent creatures. Walk with our cows between paddocks. This portion of your visit can take anywhere from 20-30 minutes. For those interested, we're happy to show guests how we survive living completely off grid (in comfort) without any access to town water or mains electricity. We'll also be glad to detail our blueprint to biodiversity which prevents us needing to use harmful chemicals or heavy machinery. 20-40 minutes. Whilst it is difficult to guarantee anything where animals are concerned. A typical tour will include lots of up close interactions. The more peaceful and calm the humans behave, the closer the animals will allow you to get. Cuddles with the baby alpaca are common.
所有體驗達人都必須遵守我們與世界動物保護協會共同制定的規範。

向生物學家、生態保育學家、農民,以及更多良師益友學習。

從羊駝到斑馬,帶您認識超過300種動物。
My wife and I are both life long animal lovers. After many years caring for our alpacas on a small land holding, we have now set up a 32 acre animal sanctuary in beautiful Golden Bay. This affords us the opportunity to advocate for a wider range and larger number of animals. We have worked in tourism involving animal care for 10 years. My wife spent many years as a tour operator on Waiheke Island.

Fresh fruit from our organic orchard (seasons permitting)

Fresh spring water right from the source....our private creek.

Our ute will take you from the gate to the starting location of the tour.
Weather permitting, we will be outdoors on our beautiful 32-acre off-grid, organic, Biodynamic farm, trekking between fields and taking animal tracks across the foothills, creeks and valleys of our property. Depending on the group, there may be an off-road component in our truck. Some of the walk will cross native animal habitats. If the weather is less accommodating, some or all of the tour will take place in the barn.
請拍一張自己的照片,並且要與您身分證件上的照片吻合,這樣Airbnb就能確認體驗參加者的身份。您只需要做這一次。
Wet weather gear if raining.
Phone reception can be patchy near us due to the hills so it's best to read directions carefully. Return to the main road if you need reception before arriving. 'Spark' customers are usually fine.
Alpaca hiking on off-grid, organic farm
新體驗