Slow Food-Sourdough bread & pizza
Slow Food-Sourdough bread & pizza
Slow Food-Sourdough bread & pizza
Slow Food-Sourdough bread & pizza
You magically will be able to turn flours into a beautiful , healthy , digestible sourdough bread and pizza made with selected heritage organic flours locally produced and an old starter that I have been using since 2010. You will learn the difference between a wild starter and commercial yeasts, you will know about nutritional properties of flours, how to choose them, you will learn kneading and bread folding techniques. For special pizza toppings, we shall go directly in the vegetable garden of the farm to pick your favourites! As an "aperitivo" you will taste our production olive oil with some other goodies and wine . While the bread will be baking in the oven, we'll be eating a delicious pizza altogether al fresco. It will be fun & flour for one day! Escape the summer hot air of Florence for one night and enjoy the fresh air and beauty of Tuscan hills. You will go back home with your bread, our wild yeast , recipe and much more awareness on food. Infact Food in order to be a quality food should be good, clean and fair and in this class you will see food not only as a passion but also from another point of view that is one of the main reasons of nowadays' carbon emissions. So this class is meant not only to give you technical tips but also some ideas to think about when you will be back home. .. Ready for a healthy SLOW bread and pizza?
學習傳統菜餚,聆聽當地體驗達人的自身故事。

在私人農場、祕密屋頂等特色場所享受美食。

所有體驗都通過我們的審核,確保提供道地的傳統烹飪技藝。
I have been welcoming Airbnb guests since 2013 and a super host since then. I make bread for all of my guests and many times I made it with them. As an active member of Slow Food movement, I keep myself updated with everything related to gastronomy. I have been running the farm since 2009, I grow my vegetables and olive trees. I'm passionate about healthy farm to table food, I think that our health depends on what we eat and that food can be our medicine only if it is good, clean and fair. I would like to share with you my experience and knowledge. Come and visit me!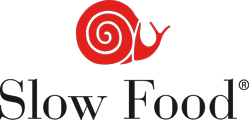 此體驗的設計是根據國際慢食協會秉持的原則,以確保提供的食物新鮮美味、對社會負責,且符合生態永續精神。
國際慢食協會 (Slow Food) 是國際性草根組織,創立於1989年,旨在保存當地食物文化和傳統,抵制速食文化的興起。 自成立以來,慢食已發展成全球性運動,致力於確保每個人都能獲得優質、乾淨和公平的食物。 參加體驗除了可以支持體驗達人外,您還將協助國際慢食協會在全球推廣各項專案,包括扶植在地社區、協助在地農民和生產者,並支持學校菜園和教育計劃等。
此為社會公益體驗,您參加體驗所支付的費用會全數捐給Slow Food。

You will eat sourdough pizza made with organic heritage flours with our delicious extra virgin olive oil and organic farm to…

We'll offer an ice-breaking coffee and finally you can eat your pizza with a local delicious organic wine.

You will be given an apron and all the tools to make bread and pizza - don't need to bring anything . Apron is on sale if you…
You will spend half day in our organic farm on the hills of Florence surrounded by olive groves. The design of the kitchen where you will be working is unique and is a perfect match of modern and rustic elements. It is an off grid timberframe barn. We shall bake the pizza in a 18th century-old wood oven located in the rural stone house . You will pick your favorite pizza toppings directly from our organic garden (from July to September).
體驗達人可以根據要求提供所列飲食。 如果您有特殊要求,請在體驗開始前告知體驗達人。










最多6人參加,年齡須滿10歲。 每位參加者必須自行了解使用的食材,並與體驗達人溝通相關飲食限制或過敏情形。 生食或食用半熟的肉類、家禽、海鮮、貝類或雞蛋,可能會提高感染食源性疾病的可能性,參加者也應當將此風險納入考量。 We accept kids from 10 years old
此旅程體驗包含與酒類有關的活動,因此只會向達到法定飲酒年齡的參加者提供酒精類飲品。
Wear comfortable clothes and shoes and take with you a sweater. You should buy a 2 way ticket (around 10 euro) from Central Florence to Incisa station : it's a direct 45 minute train .
Slow Food-Sourdough bread & pizza