Horse Whispering with an Equine Therapist
Horse Whispering with an Equine Therapist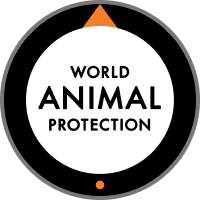 我們與World Animal Protection(世界動物保護協會)一同制定的準則
預訂前,請查看當地的防疫相關建議或限制規定。 該地區的現場體驗目前已開放預訂。 請查看並遵守當地的防疫相關建議或限制規定。
Learn to understand horses and discover the message behind the whispering.
預訂前,請查看當地的防疫相關建議或限制規定。 該地區的現場體驗目前已開放預訂。 請查看並遵守當地的防疫相關建議或限制規定。
Learn to understand horses and discover the message behind the whispering.
This activity is every animal lover's dream and a very unexpected experience. You will have a memorable horse experience with your beloved ones or on your own. Upon arrival at the stables, I will introduce you to our horses and show you how to approach them with respect and trust. Then, you'll go to the arena and I will give you tips to develop a collaborative relationship with the horse we are connecting with. Horses may have met many participants ; it is always delightful to observe how different they can be with each of you. When you feel secured and confident, I will guide you to make your horse move and dance with you. You will be able to make the horse do a circle at different speeds in total liberty. I will take some pictures of you to have a souvenir :-) By the end of the experience, you will have discovered natural horsemanship, learnt about animal communication and experienced the horse mirror effect. I devote myself to create a meaningful experience according to your tastes, your mood of the day and your experience with horses that will have nothing to do with touristy activities. Trust me! If it is possible and legal for me to give you a lift, count on me too
所有體驗達人都必須遵守我們與世界動物保護協會共同制定的規範。

向生物學家、生態保育學家、農民,以及更多良師益友學習。

從羊駝到斑馬,帶您認識超過300種動物。
Ibiza and Foxel have already helped over 100 people. At 24 years old, Ibiza has a soothing presence, acts as a real healer, and is full of wisdom. Foxel has an encouraging style and coaches people who want to be more determined and focused. He's also the tallest horse in the stable, and watching him roll on his back is a real one man show.
The Centre d'Equitació Poni Club Catalunya was founded in 1988. Nowadays our riding school has about 25 horses and 60 ponies. As soon as you get there, you will be able to enjoy a a warm and authentic Spanish atmosphere and a unique view of Barcelona. The well-being of our horses is at the core of our work: most of them are outside in fields and live in a herd/with company.
最多8人參加,年齡須滿3歲。 The session will be suspended if the participant is under drugs or alcohol during the session. In this case, the session will be fully charged.
Participants are not riding horses. The experience consists of ground work activities. Advanced riders or nature lovers without horse riding experience, you will enjoy this unique experience.
Horse Whispering with an Equine Therapist