New Zealand Horse Getaway
New Zealand Horse Getaway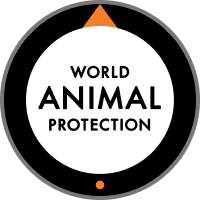 我們與World Animal Protection(世界動物保護協會)一同制定的準則
暫停至 6月14日。 受新冠肺炎疫情影響,為保護社區用戶的健康,許多地區的 Airbnb 現場體驗現已暫停。 預訂前,請先前往說明中心查看最新消息。
Learn to speak the love language of horses with a horse-friendship coach.
New Zealand Horse Getaway
New Zealand Horse Getaway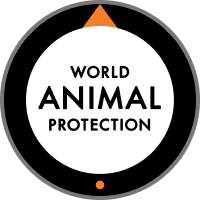 我們與World Animal Protection(世界動物保護協會)一同制定的準則
暫停至 6月14日。 受新冠肺炎疫情影響,為保護社區用戶的健康,許多地區的 Airbnb 現場體驗現已暫停。 預訂前,請先前往說明中心查看最新消息。
Learn to speak the love language of horses with a horse-friendship coach.
You will first be introduced to the horses & I will share with you how to learn their language, then demonstrate how that is achieved. From birth, horses have an innate way of knowing that following a leader (their mother) represents a safe, secure and nurturing environment. This human/horse interaction is achieved with 'horseplay'. Respect plays a big part in this, as the horse 'plays' with your energy & you learn to 'play' with the horse's energy. Everyone then joins me in the arena. The intention is to create a learning opportunity with the horses. I will offer an activity whereby you & your 'team' explore ways in which to have it happen. Time is then given for everyone to evaluate their own experience. This is interesting as the same experience is often perceived in many different ways. Many discover insights into themselves that they were completely unaware of before the experience happened. A previous guest says "This brief encounter with your horse gave me a great lesson. I learned to fully engage in life, with all my heart, body & soul - all at the same time." Pizza, coffee, hot chocolate or 'gumboot' tea will be offered after saying goodbye to the horses.
所有體驗達人都必須遵守我們與世界動物保護協會共同制定的規範。

向生物學家、生態保育學家、農民,以及更多良師益友學習。

從羊駝到斑馬,帶您認識超過300種動物。
These hooved beauties enjoy spending time with people of all ages, just as much as they love horsing around with their friends. These special animals are experts at reading energy, finding greener pastures, and creating stable relationships.
Equine Pathfinders Foundation
Equine Pathfinders Foundation is a registered charity, whose mission is to make equine assisted growth & learning accessible to all. Equine Pathfinders Foundation exists to improve the well-being & success of individual children, youth, adults & families, and the larger community as a whole. Equine Pathfinders Foundation operates safe, productive & growthful Equine Assisted Learning Programmes.
此為社會公益體驗,你參加體驗所支付的費用會全數捐給「Equine Pathfinders Foundation」。

Pizzas

Coffee, Chocolate, Tea
Dune Lakes Retreat and Horse Inspired Learning Centre is a spiritual and educational centre uniting all sentient beings together in love, peace and harmony. Nestled in ancient sand hills on the South Kaipara Head Penisula, with breath-taking views of the wild west coast of Muriwai Beach, the vastness of Woodhill Forest and next to the dune lakes system of Lake Kereta. A perfect place to relax and rejevenate.
請拍一張自己的照片,並且要與您身分證件上的照片吻合,這樣Airbnb就能確認體驗參加者的身份。您只需要做這一次。
No previous horse experience is necessary or required. Your safety and the safety of the horses are of paramount importance.
New Zealand Horse Getaway
新體驗