Mountain Goat Lodge and Goat Farm
Mountain Goat Lodge and Goat Farm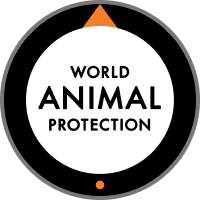 我們與World Animal Protection(世界動物保護協會)一同制定的準則
暫停至 4 月 3 日。 因應新型冠狀病毒 (COVID-19) 疫情,所有 Airbnb 體驗暫停舉辦,以保護全體用戶的健康。 請在預訂前先前往說明中心,以了解最新消息。
The friendliest goats you will ever meet!
Mountain Goat Lodge and Goat Farm
Mountain Goat Lodge and Goat Farm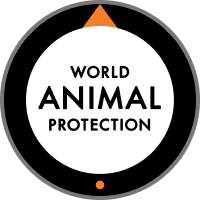 我們與World Animal Protection(世界動物保護協會)一同制定的準則
暫停至 4 月 3 日。 因應新型冠狀病毒 (COVID-19) 疫情,所有 Airbnb 體驗暫停舉辦,以保護全體用戶的健康。 請在預訂前先前往說明中心,以了解最新消息。
The friendliest goats you will ever meet!
Note: We are located just outside of Salida, CO. Participants will have a tour of the pasture, the barn, and meet our goats. We will show you the young kids, and the older kids as well as our resident adult herd. We have stories for just about each goat. Meet our special pet chickens, as well as the rest of our flock of chickens. Meet the ducks. Tour the green house, the vintage trailers, and spend some time petting the goats. Meet our guard llama Pilar, and our dog Sookie. Come inside to sample some of our goat milk products and shop in the gift shop for our one of a kind goat products.
所有體驗達人都必須遵守我們與世界動物保護協會共同制定的規範。

向生物學家、生態保育學家、農民,以及更多良師益友學習。

從羊駝到斑馬,帶您認識超過300種動物。
Goats are my passion! I have been raising and caring for goats for 15 years, every single day! Our goats are our pets and we spoil them with love and affection. Gina teaches courses in cheese making, raising goats, and how to raise chickens. Our goats are the main event here at the Mountain Goat Lodge B&B and Dairy Goat Farm. You will soon see why as soon as you meet them. All the goats have names, and personalities to match. Try some of the goat milk products we make. Meet our pet chickens and ducks. Gina breeds swiss dairy goats and uses the milk to make and sell cheese, milk and yogurt. The baby goats are sold as future milkers and packers. Every spring we have baby goats and for a few months on Saturdays, we hold goat yoga classes. Unfortunately, we do not have baby goats or goat milk in the middle of winter.

Cheese and crackers. Wintertime, have a steaming cup of hot cocoa on us! Water, tea and coffee also available.

Winter special: Tour guests will get a free Latte from Nov to Feb. a $6.00 value.
Check in at the office a few minutes early, be sure and save time for a walk around our property after your tour - we have a 30 minute walking trail you may want to check out!
最多10人參加,不限年齡。 Guests should be comfortable around farm animals, including dogs, chickens, ducks, goats and llamas. If bringing small toddlers - they will need to be held or in a backpack while visiting the goats - (Goats can be very physical and we…
Just dress comfortably, with walking shoes.
Mountain Goat Lodge and Goat Farm