Explore the wildlife of southwestern Kenya with a trained Maasai warrior and certified African travel guide. Beginning in Siana Conservation Park, we'll hike up Leruk Hill to views of the Masai Mara Game reserve, spotting elephants and other wildlife along the way. After a night at Oseki Maasai Mara Camp, it's on to a picnic lunch and game drive around the Masai Mara Game reserve to witness a once-in-a-lifetime site: the great wildebeest migration.
所有體驗達人都必須遵守我們與世界動物保護協會共同制定的規範。

向生物學家、生態保育學家、農民,以及更多良師益友學習。

從羊駝到斑馬,帶您認識超過300種動物。

2 午餐, 1 早餐, 1 晚餐, 點心

水, 茶, 果汁, 咖啡

在帳篷住1晚

入場費, 1 event tickets

2趟小車遊
This two-day trip takes place in southwestern Kenya, about four hours from the capital city of Nairobi. To coordinate transfers, please contact host.
My name is Dennis Shinka Parmuat. I have been a guide in the Maasai Mara game reserve for more than 7 years. I grew up in the bush where I learned how to survive from the age of 10. My passion is to show people from all around the world the wonders of the Masai Mara and the beauty that our culture has to offer. Together with Anne Blom, I host this experience and Oseki Maasai Mara Camp. Anne is a Level 1 FGASA guide, photographer and Africanist, passionate about nature and African culture. We would love to have you over to show you the beauty of our country and culture and to let you experience what we can experience each and everyday! Note that: you can always contact us if you have any further questions or when you want to make a reservation on a date that the schedule does not show.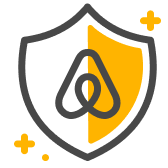 參加者安全
每項探險體驗都遵守行業守則。 我們與深耕探險旅行的業界領導組織「探險旅遊同業協會」(Adventure Travel Trade Association;ATTA) 合作,為Airbnb探險制定最佳作法與安全標準。
最多8人參加,年齡須滿14歲。 這項探險體驗屬於中等強度活動。 The fee for the 4x4 (game drive vehicle) can be shared in price if you book with multiple people. We can arrange a safari or bush walk anytime you want! Contact us for more information.
Take proper walking shoes along, a camera, malariatablets, sunscreen & hat. Moran trails adventures can arrange your transport from Nairobi - +254714078970 or dennismaasai@gmail.com for more info.
2日探險
Track elephants with Maasai warriors