Herd cattle with Kenya's Maasai
Herd cattle with Kenya's Maasai
暫停至 6月14日。 受新冠肺炎疫情影響,為保護社區用戶的健康,許多地區的 Airbnb 現場體驗現已暫停。 預訂前,請先前往說明中心查看最新消息。
Discover local traditions and learn survival tactics in the bush
Herd cattle with Kenya's Maasai
Herd cattle with Kenya's Maasai
暫停至 6月14日。 受新冠肺炎疫情影響,為保護社區用戶的健康,許多地區的 Airbnb 現場體驗現已暫停。 預訂前,請先前往說明中心查看最新消息。
Discover local traditions and learn survival tactics in the bush
Begin your morning milking goats and cows, animals that will be under your guard all day. Learn how to protect them, and how to treat them if they are ill or injured. End your day by listening to great stories around the campfire about the cattle that provide security for the Maasai. The next day, you'll bathe in the river before joining the Maasai warriors and herders in the bush. Here they will teach you the uses of traditional medicines, wild flowers, trees, and plants. You'll also learn how to track a lion on foot.
所有體驗達人都必須遵守我們與世界動物保護協會共同制定的規範。

向生物學家、生態保育學家、農民,以及更多良師益友學習。

從羊駝到斑馬,帶您認識超過300種動物。
My name is Dennis Shinka Parmuat, I have been a guide in the Masai Mara or over 7 years. I am a true Maasai of nature and born and raised in the Mara. Since the age of 10 I was trained as a Maasai warrior. During this time I learned more about nature and how to track wild animals and survive in the bush. Together with Anne, my co-host and partner and a passionate photographer and Africanist, we are keen on showing our future visitors our village, the Maasai game reserve and way of life in the Maasai Mara. Booking an experience via us, will ensure you of the perfect balance between nature & culture as the Maasai live closely together with nature & it is part of their everyday life. Note that: We can make any experience suit your preffered travel date, contact us more for information if required via osekimaasaimaracamp@gmail.com

在露營帳篷住1晚

點心, 其他

水, 茶, 果汁, 咖啡
We will be a few hours west of Nairobi, in the heart of the bush near the Maasai Mara National Reserve.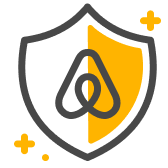 參加者安全
每項探險體驗都遵守行業守則。 我們與深耕探險旅行的業界領導組織「探險旅遊同業協會」(Adventure Travel Trade Association;ATTA) 合作,為Airbnb探險制定最佳作法與安全標準。
最多4人參加,年齡須滿18歲。 這項探險體驗屬於中等強度活動。 Clients have to be comfortable around dogs and wildlife Our clients need to respect the possible cultural differences
We work together with Moran trails adventures for transport arrangments (to & from Nairobi or elsewhere). Contact: +254714078970 or +254722 743855 or mail: osekimaasaimaracamp@gmail.com for more info.
2日探險
Herd cattle with Kenya's Maasai