A spooky London bat walk after dark
A spooky London bat walk after dark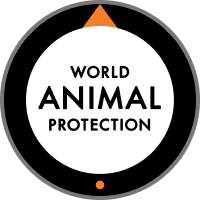 我們與World Animal Protection(世界動物保護協會)一同制定的準則
暫停至 6月14日。 受新冠肺炎疫情影響,為保護社區用戶的健康,許多地區的 Airbnb 現場體驗現已暫停。 預訂前,請先前往說明中心查看最新消息。
Wander the city at night and discover the wonder of nocturnal wildlife.
A spooky London bat walk after dark
A spooky London bat walk after dark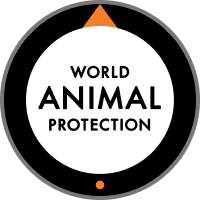 我們與World Animal Protection(世界動物保護協會)一同制定的準則
暫停至 6月14日。 受新冠肺炎疫情影響,為保護社區用戶的健康,許多地區的 Airbnb 現場體驗現已暫停。 預訂前,請先前往說明中心查看最新消息。
Wander the city at night and discover the wonder of nocturnal wildlife.
Join me as we explore London's wild spaces after dark to discover the amazing world of bats. As dusk falls, mysterious creatures emerge from under bridges and out of old trees to hunt. Surrounded by myth and misconceptions, bats are a truly unique group of animals, and much misunderstood. The focus will be on learning all about bats and their unique biology, why they are so important as ecological 'keystone species', how they navigate in the dark and how each species is highly adapted to its way of life. We'll watch them hunting in various habitats, and excitingly we will use handheld electronic bat detectors to listen to their ultrasonic echolocation calls. You'll learn how to identify various species, from the tiny flitting Pipistrelles that can fit into a matchbox, to the incredible and comical looking Brown Long Eared bat. With luck, we may spot the Daubenton's or water bat skimming the water surface like a tiny hovercraft. Or our largest bat, the Noctule, almost bird-like flying in open skies with it's military 'chip-chop' call. We frequently encounter other nocturnal wildlife too, like owls, foxes, hedgehogs and badgers. Who knows what the evening will reveal!
所有體驗達人都必須遵守我們與世界動物保護協會共同制定的規範。

向生物學家、生態保育學家、農民,以及更多良師益友學習。

從羊駝到斑馬,帶您認識超過300種動物。
These late nighters love a good evening out, flying around past other animal's bedtimes to find insects to eat. They enjoy hanging out (upside down), sleeping during the daytime, and sending out ultrasonic signals that humans can't hear.

We'll give you each a chance to use handheld electronic bat detecting equipment, which converts inaudible bat ultrasound into…
We'll explore off the beaten track in London's wild places, taking in lakes, ponds, cemeteries and bringing you to ancient trees and underground spaces that have held roosting bat colonies for hundred of years.
最多10人參加,年齡須滿6歲。 We'll be walking across parkland as it gets dark, on sometimes rough ground, so it's at your own risk of injury. We'll be stopping and starting along the way so it's not a strenuous hike, but you should be relatively fit to be able to…
Bring warm clothes as it can get chilly after dark
The walk is very safe as many joggers and walkers use the Heath to cut through, even in late evenings. We'll be sticking to wide open paths for the most part, but do need to take care of trip hazards.
A spooky London bat walk after dark