Help trained researchers patrol the beach in Pacuare to look for nesting adult female turtles. If we find a turtle, we'll take biometric data from her before collecting the eggs from her nest and taking them back to the safe hatchery. We aim to relocate 100% of the nests we find in order to avoid poaching, predation, and erosion. Be prepared to walk 14km (8.7 miles) round trip on the beach during our shift. This is a social impact trip where 100% of what you pay goes to the Latin American Sea Turtles Association (LAST).
所有體驗達人都必須遵守我們與世界動物保護協會共同制定的規範。

向生物學家、生態保育學家、農民,以及更多良師益友學習。

從羊駝到斑馬,帶您認識超過300種動物。

1趟船遊

2 早餐, 2 晚餐, 2 午餐

在小木屋住2晚
The bus terminal is located at Soda Las Brisas, in Bataan centre
LAST (Latin American Sea Turtles) Association is a Costa Rican NGO working to make a change in sea turtle conservation. Our field teams are integrated by local assistants with unparalleled experience in sea turtle research and conservation, people with vast experience working with volunteers and environmental enthusiasts developing creative strategies to avoid the extinction of these species.
LAST
Our vision is to realize a future where all inhabitants of the Costa Rican coasts, human and sea turtle alike, can live together in balance; where healthy populations of sea turtles fulfill their ecological roles and economic potential; and critical natural habitats are sustainably managed.
此為社會公益體驗,您參加體驗所支付的費用會全數捐給LAST。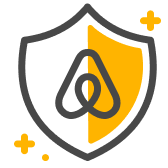 參加者安全
每項探險體驗都遵守行業守則。 我們與深耕探險旅行的業界領導組織「探險旅遊同業協會」(Adventure Travel Trade Association;ATTA) 合作,為Airbnb探險制定最佳作法與安全標準。
最多6人參加,年齡須滿18歲。 這項探險體驗屬於低強度活動。 Guests should be comfortable in basic conditions, no electricity, cold water showers. Guests should be in good physical condition. The night walks can be challenging, Please note that we cannot predict or guarantee…
請拍一張自己的照片,並且要與您身分證件上的照片吻合,這樣Airbnb就能確認體驗參加者的身份。您只需要做這一次。
This experience involves walking up to 4 hours along the beach to find nesting turtles. All work takes place at night. There is no phone signal or internet available. Accommodation is basic and shared
3日探險
Sea turtle conservation in Costa Rica