Drink a draft with a rescue dog
Drink a draft with a rescue dog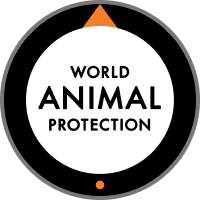 我們與World Animal Protection(世界動物保護協會)一同制定的準則
暫停至 5月28日。 受新冠肺炎疫情影響,為保護社區用戶的健康,許多地區的 Airbnb 現場體驗現已暫停。 預訂前,請先前往說明中心查看最新消息。
Sip craft beer and socialize with rescue pups—while saving lives.
Drink a draft with a rescue dog
Drink a draft with a rescue dog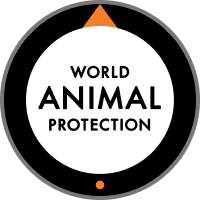 我們與World Animal Protection(世界動物保護協會)一同制定的準則
暫停至 5月28日。 受新冠肺炎疫情影響,為保護社區用戶的健康,許多地區的 Airbnb 現場體驗現已暫停。 預訂前,請先前往說明中心查看最新消息。
Sip craft beer and socialize with rescue pups—while saving lives.
Who loves dogs and enjoys craft beer and cider? How about enjoying both together during a low-key social fundraiser with fellow-dog lovers? Your registration fee helps us save and care for additional deserving dogs. Your ticket includes your FIRST DRINK - your choice of a craft beer, cider or a non-alcoholic beverage. You can purchase additional drinks directly from Cairn Brewing. There will be a food truck on-site for separate purchase. Join us for this fun event and meet an average of 7-10 dogs from tall to small! You'll meet adoptable foster dogs; Dog Gone Seattle Alumni (dogs who've already been adopted via the rescue) and volunteer's personal dogs. The Dog Gone Seattle "Mutt Mixer" is held at a dog-friendly microbrewery. Check in with your host Wendy at the table facing you as you enter the microbrewery. (I'll be wearing a Dog Gone Seattle shirt and name tag.) This event is held rain or shine. When the weather is nice, the microbrewery garage doors are up, bringing the outdoors in. We have reserved tables just inside Cairn's main entry door as well as comfy couches & lounge chairs. Our 501c3 EIN number is 81-5101166 if your employer matches charitable donations or if you itemize your charitable giving.
所有體驗達人都必須遵守我們與世界動物保護協會共同制定的規範。

向生物學家、生態保育學家、農民,以及更多良師益友學習。

從羊駝到斑馬,帶您認識超過300種動物。
This pack includes a rotating cast of adoptable dogs along with happily homed ones from the Dog Gone Seattle Rescue. Finn, Pepper, Dobie, and Mushu are a few of the regulars at this mutt mixer and love to welcome new guests.
Dog Gone Seattle
Dog Gone Seattle is a 501c3 Washington-based nonprofit organization. We are dedicated to saving homeless dogs in high-kill shelters in Washington and beyond through rescue, foster, and adoption. We are a foster-based organization 100% funded through adoption fees and donations. We believe every dog deserves a chance at a forever home.
此為社會公益體驗,你參加體驗所支付的費用會全數捐給「Dog Gone Seattle」。

Your ticket includes ONE DRINK of your choice: craft beer, cider, or a non-alcoholic beverage.

Dog treats
Event held at Cairn Brewing - look for the large green warehouse on the corner of Rt. 522 & 73rd. Cairn's parking lot is accessed on 73rd Ave. between Rt. 522 (Bothell Way) & 175th. You can park along 175th Street which runs parallel to Rt. 522 one block south of the taproom, or park at the Kenmore Park & Ride two blocks east across Rt. 522. Relax and take Lyft/Uber or the bus to Cairn! Cyclists, Cairn is just off the Burke-Gilman Trail.
最多15人參加,年齡須滿21歲。 Dog Gone Seattle is an all-breed rescue - guests should be comfortable around various sizes and types of leashed dogs, all of whom are with an experienced foster/ adopter/ volunteer handler.
此旅程體驗包含與酒類有關的活動,因此只會向達到法定飲酒年齡的參加者提供酒精類飲品。
Casual clothes you don't mind getting dog hair/ possible paw prints on
We have a "No Meet" policy for our dogs - they socialize with people, but not with other dogs. We're unable to host guests' dogs other than working Service Dogs in a vest who follow the No Meet rule.
Drink a draft with a rescue dog