Desa Pelat - Sumbawa Unique Experience
Desa Pelat - Sumbawa Unique Experience
Rural Community Based Tourism at a village highlighting on agriculture
Desa Pelat - Sumbawa Unique Experience
Desa Pelat - Sumbawa Unique Experience
Rural Community Based Tourism at a village highlighting on agriculture
Experience life in the agricultural village of Desa Pelat. Greeted by a welcome ceremony at the village, we'll meet locals and settle in. The next day, we'll visit the rice fields to watch the farmers and learn how to use agricultural equipment. We'll take a dip in the nearby river, and then visit the local honey farm. On our final day, we'll take a traditional self-defense class, taught by a guru who will teach us basic theory and techniques. On our journey back to Lombok, we'll stop by a blacksmith village, Desa Talwa.
從活動到住宿,每項探險體驗都經過精心規劃。

Airbnb探險由當地達人舉辦,帶您深度體驗當地文化。

探索自己無法輕易前往的地點和社區。

2 早餐, 2 午餐, 1 晚餐, 其他, 點心

水, 茶, 咖啡

在獨棟房屋住2晚

1趟渡輪遊, 1趟小車遊

其他
Our destination is Desa Pelat, an agricultural village on Indonesia's Sumbawa Island in the Lesser Sunda Islands chain. From the capital city of Sumbawa, we'll drive 25 minutes to and from Desa Pelat.
I lived in Sumbawa Island in 1982 for 4 years since then I fall in love with its people, culture and its culinary. Therefore, I encourage myself to develop this new concept of tourism which I called " Rural Community Based Tourism". The traveler can have a real local life experience based on villager's daily activities. I have been in the hospitality & travel industry since 1992 and my latest assignment in hotel was a General Manager in Bali in 2017. It is time to give more attention to rural community to support improving their welfare. My education background is a Micro Master on " International Hospitality Management" from The Hong Kong Polytechnic University on November 2017 and I have taken a certificate program of " Global Hospitality Management " at Cornell University on March 2015. We would love to take you to our village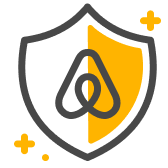 參加者安全
每項探險體驗都遵守行業守則。 我們與深耕探險旅行的業界領導組織「探險旅遊同業協會」(Adventure Travel Trade Association;ATTA) 合作,為Airbnb探險制定最佳作法與安全標準。
最多8人參加,年齡須滿10歲。 這項探險體驗屬於低強度活動。 As Sumbawa is relatively hot bring your sun screen and don't forget your camera too.
請拍一張自己的照片,並且要與您身分證件上的照片吻合,這樣Airbnb就能確認體驗參加者的身份。您只需要做這一次。
THE PRICE IS PER PERSON AND MINIMUM OF 2 PARTICIPANT PER TRIP. This experience is Community Based Tourism. All of your accommodations will be the house of the villager.
3日探險
Desa Pelat - Sumbawa Unique Experience