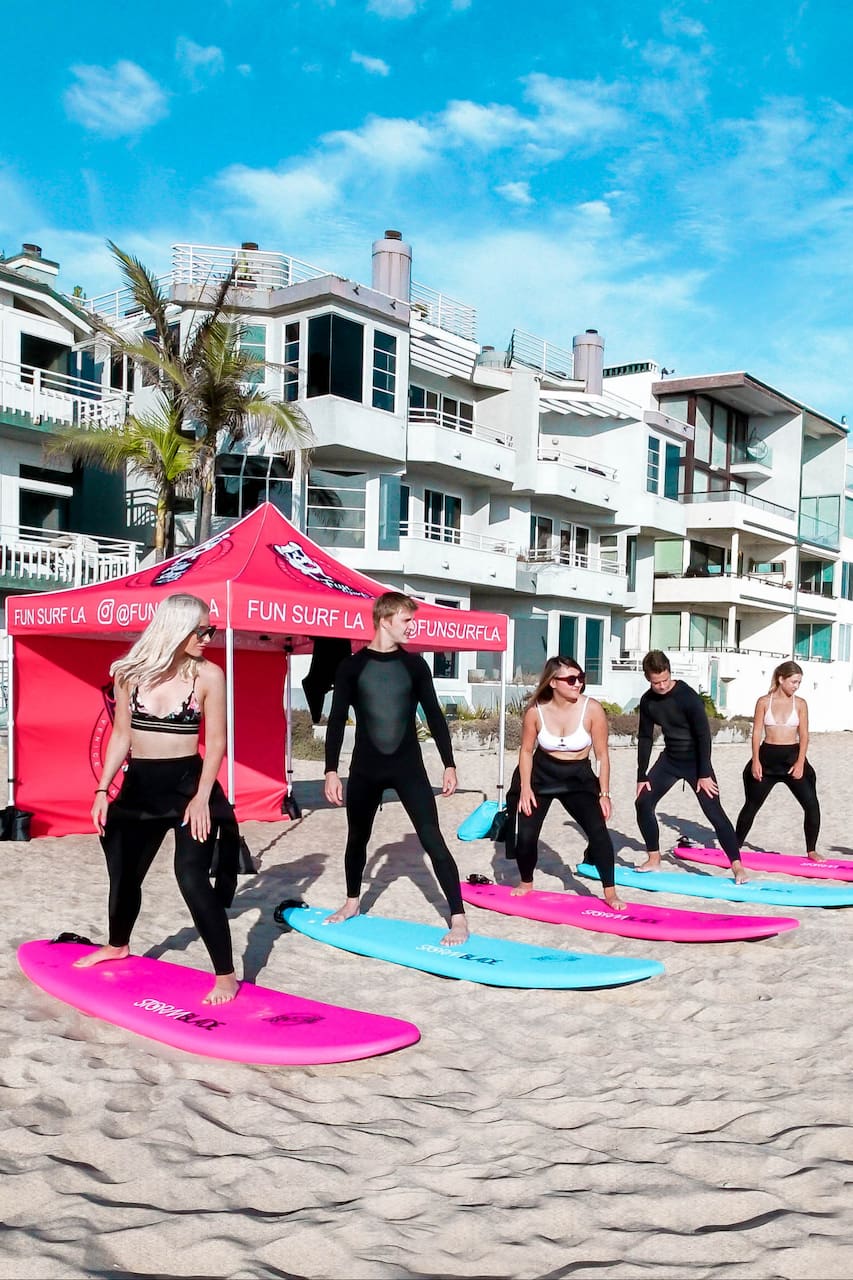 #1 Learn to Surf in Venice Beach
#1 Learn to Surf in Venice Beach
I've been surfing for over a decade and I'm really passionate about it. It's something that inspires me and makes me move forward. My goal is for you to have fun and take a great experience on board. Every year my friends and I would go for surf trips all over the world from Costa Rica to Bali to gain more experience and knowledge that we would be happy to share with you. Throughout my teaching…
My goal is for you to have an excellent experience surfing, whether it's your first time trying surfing or you are trying to advance your skills. For the first 30-40 minutes we'll be training on the beach, then it's about 40-60 minutes with an instructor in the ocean. The remaining time is yours to practice your skills and have fun with the surfboards that we provide you. The classes are taught…
Please bring your towel, waterproof sunscreen, and lots of fresh water.
裝備
Surfboard and Wetsuit I'll provide surfboards for us to use, as well as wetsuits.
We'll be giving lessons on Venice Beach—one of the most famous beaches in California. You'll be able to not only enjoy the ocean and get surfing experience, but also explore the unique spirit of the eccentric cultural hub of Venice Beach.
衝浪課程
#1 Learn to Surf in Venice Beach