Eagles, buzzards, and falcons (oh my!)
Eagles, buzzards, and falcons (oh my!)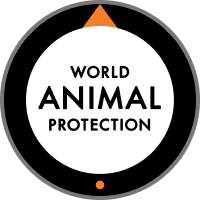 我們與World Animal Protection(世界動物保護協會)一同制定的準則
暫停至 6月14日。 受新冠肺炎疫情影響,為保護社區用戶的健康,許多地區的 Airbnb 現場體驗現已暫停。 預訂前,請先前往說明中心查看最新消息。
Spot and photograph fearsome feathered friends in the Swedish wilderness.
暫停至 6月14日。 受新冠肺炎疫情影響,為保護社區用戶的健康,許多地區的 Airbnb 現場體驗現已暫停。 預訂前,請先前往說明中心查看最新消息。
Spot and photograph fearsome feathered friends in the Swedish wilderness.
Departure in the morning from Malmö to reach, on my comfortable Ford Mondeo SW or on a minivan, the first birds of prey's watching area, about 25-30 minutes from the city. We will drive around to look and photograph the various species of eagles in the area (sea eagle, golden eagle and imperial eagle) where there are also other birds of prey (buzzard, red kite, peregrine falcon, kestrel and others) and numerous other animals (roe deer, fallow deer, deer, pheasants, hares and so on). It is also a wonderful district with lakes, woods and hills which gives the possibility of great landscapes photography. In the early afternoon we will head to another nature reserve, crossing the landscape of the Skåne county, to reach the golden Eagle nesting site. Here we can take a little walk to admire the place and other animal species. In the late afternoon we will drive back towards Malmö, discovering again lakes, hills and forests with the possibility of further close encounters with local wildlife. Please note: Right now is a large group od sea-eagles in the area we will visit, see them every time I go there! I will adapt the tour in a way to give you the best opportunities to see the animals based on the season and my knowledges. Would you like a shorter experience, maybe only 4 hours? Contact me anyway.
所有體驗達人都必須遵守我們與世界動物保護協會共同制定的規範。

向生物學家、生態保育學家、農民,以及更多良師益友學習。

從羊駝到斑馬,帶您認識超過300種動物。
The eagles, buzzards, falcons, and other carnivorous birds you'll meet are the subject of legend. After watching these impressive creatures fly, glide, and hunt, you'll understand why.

Coffee and Swedish Fika (breakfast).


I have a Nikon D500 with Tamron 150-600 mm and a tripod you can borrow. I also have a Nikon D750 for landscapes and souvenir…
Departure from Malmö to reach the area of Börringe, patrol of the neighbouring area and, in the afternoon, reaching an important nature reserve just outside Ystad
Warm clothes to be able to spend some hrs outside
The time to devote to the experience will be very flexible: based on the preferences of the guest we will decide together the time to dedicate to the different activities as birdwatching and patrolling the area. It will be possible to stop at shops where to buy food or water (not included)
Eagles, buzzards, and falcons (oh my!)