We are dedicated to working in partnership with Karen communities and their captive elephants. The communities are rich in culture and elephants are at the very heart of this. When logging was banned in Thailand in the late 1980's the mahouts and their elephants had to leave their villages to work in the trekking camps around Chiang Mai. There is now a real desire within the communities to return the elephants back to the forests, where they can live as naturally as possible, deep in their forest habitat. Offering observation only guest experiences. By partnering with these communities we are able to help them grow sustainable community based projects, where visitors are able to observe the elephants living naturally deep in the forest and spend time immersed in the community learning traditional skills such as fabric and basket making. Embark on a wondrous journey into the beautiful mountains of northern Thailand and learn about the Karen community and their elephants. Our expert mountain drivers will pick you up in Chiang Mai and escort you to the site near the village of Karen where you'll be lead on a tour of the local community. The next day, we'll head into the forest to observe and learn about the region's elephants, as well as the surrounding forest ecosystem. During this time you'll learn about the local culture, observe elephants in the forest, and camp.
所有體驗達人都必須遵守我們與世界動物保護協會共同制定的規範。

向生物學家、生態保育學家、農民,以及更多良師益友學習。

從羊駝到斑馬,帶您認識超過300種動物。

3 早餐, 3 晚餐, 3 午餐

水

在獨棟房屋住2晚, 在帳篷住1晚

2趟小車遊, 其他

戶外裝備
We'll pick you up in Chiang Mai and take you to our private community in the forest. You'll spend the next few days in an elephant's natural habitat.
Deep in the mountains of northern Thailand, you'll meet a herd of 4 Asian elephants ages 3 to 30. They're known for their intelligence and compassion, and you just might spot them dust bathing or playing in the river.
Mahouts Elephant Foundation
Mahouts Elephant Foundation is a UK registered charity dedicated to improving the lives of Asian elephants and the people that coexist with them. We work on the ground developing inclusive community driven solutions that prioritize elephant welfare and community empowerment. By visiting us guests support the protection of elephants, their habitat and the empowerment of vulnerable communities.
此為社會公益體驗,您參加體驗所支付的費用會全數捐給Mahouts Elephant Foundation。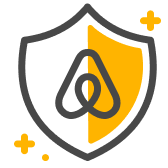 參加者安全
每項探險體驗都遵守行業守則。 我們與深耕探險旅行的業界領導組織「探險旅遊同業協會」(Adventure Travel Trade Association;ATTA) 合作,為Airbnb探險制定最佳作法與安全標準。
最多6人參加,年齡須滿8歲。 這項探險體驗屬於中等強度活動。 Hiking distances vary throughout the year but guests should expect to be hiking in steep terrain.
Our team will be in contact with a packing list and trip information. Please Note, solo trips have is a 40% premium due to the ground costs of running the trip.