Groom and walk miniature ponies
Groom and walk miniature ponies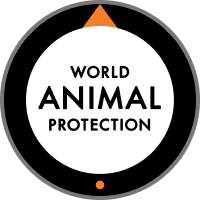 我們與World Animal Protection(世界動物保護協會)一同制定的準則
暫停至 6月14日。 受新冠肺炎疫情影響,為保護社區用戶的健康,許多地區的 Airbnb 現場體驗現已暫停。 預訂前,請先前往說明中心查看最新消息。
Walk in the country alongside mini ponies with maximum personalities.
Groom and walk miniature ponies
Groom and walk miniature ponies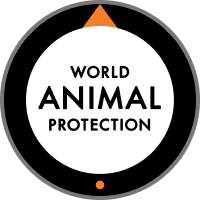 我們與World Animal Protection(世界動物保護協會)一同制定的準則
暫停至 6月14日。 受新冠肺炎疫情影響,為保護社區用戶的健康,許多地區的 Airbnb 現場體驗現已暫停。 預訂前,請先前往說明中心查看最新消息。
Walk in the country alongside mini ponies with maximum personalities.
You will start your experience by meeting the ponies in their field, getting to know them, giving them a quick brush and learning how to put on their head collar, before we head off for the walk. We will walk up the lane and through the fields, going at the ponies pace and allowing the them to browse on the plants in the hedgerows. We'll also collect cuttings and weeds to take back with us for their pony friends. You will learn about wild plants and trees and how they benefit the ponies diet, plus more about pony care and behaviour. We will finish the walk back at the pony field where we will settle them in and stop for a drink of your choice and a slice of cake. You will be able to really get to know the ponies as individuals and see their different characters and personalities. With a calm and gentle approach, it won't take long before they are queueing up for a scratch from you.
所有體驗達人都必須遵守我們與世界動物保護協會共同制定的規範。

向生物學家、生態保育學家、農民,以及更多良師益友學習。

從羊駝到斑馬,帶您認識超過300種動物。
Not all ponies are alike—you'll understand why when you get to know Star, Kiwi, Flower and Katori. These miniature rescue ponies are gentle but cheeky, and love getting scratches from visitors. They're known for their personalities and having appetites bigger than their little bodies.

Cake or biscuits

Tea, herbal tea or soft drink of your choice.
We will meet at The Three Horseshoes pub, before walking to our private pony field to collect the ponies. We then head out on the quiet country lane walking though public footpaths and woodland before returning to the pony field.
最多4人參加,年齡須滿5歲。 Guests should be comfortable outdoors and being around ponies and other animals.
Clothes that you don't mind getting dirty and are suitable for the weather,
This is a leisurely walk that is perfect for animal lovers. If you cannot see a date or time that suits you, please contact me to request another date. All children must be accompanied by an adult. No open toed shoes or sandals. The ponies cannot be ridden, this is for walking and grooming only
Groom and walk miniature ponies