Sky is blue, it's warm and sun is up. Hundreds years old olive trees are around you, you can almost hear them whispering stories of ancient Greeks. Your hosts will teach you how to handpick olives. Together you'll make and taste some of the smoothest olive oil. On our 4 days tour - we are also baking the most delicious pie with the biggest expert: Greek grandma! We'll be in a farms, taste home made food with ingredients picked directly from the garden. You'll be tasting local wine in one of the family owned wineries and you'll be enjoying picnic even more as we'll be picking cheese and salads directly from local producers while learning their unique local stories. We'll take you through beautiful landscapes of Attica and Peloponnese and we'll show you some of hidden spots. You just need to meet us in Athens and we'll take care of everything else. We have picked premium accommodation and transportation services for you and even more important, we've organized for you long weekend full of delightful, immersive experiences with unique locals. Be our guest!
從活動到住宿,每項探險體驗都經過精心規劃。

Airbnb探險由當地達人舉辦,帶您深度體驗當地文化。

探索自己無法輕易前往的地點和社區。

4 晚餐, 4 tasting menus, 3 早餐, 3 午餐, 點心

水, 葡萄酒, 咖啡, 無酒精飲料, 果汁, 茶

在飯店住3晚

4趟巴士遊
I craft unique, immersive, experiential tours, with locals in heart! I'm opening doors of local homes and traditional family run businesses to you, so you can experience local culture and traditions and take back home the best of Greece: Greek hospitality! I quit my dream corporate job to share passion for escapades with people from all corners of the world. I believe in deep connections of travelers with locals and with the essence and nature of the place visited. that's why I founded Escapades. Escapade for me is about spending time in nature and enjoying simple joys of life!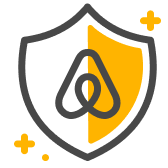 參加者安全
每項探險體驗都遵守行業守則。 我們與深耕探險旅行的業界領導組織「探險旅遊同業協會」(Adventure Travel Trade Association;ATTA) 合作,為Airbnb探險制定最佳作法與安全標準。
4日探險
From farm to fork - Long weekend tour